The Custom Furniture Process
Buying custom furniture is a process that involves you and the space that the piece is meant for.
I will talk with you about your needs, what special requirements you may have (such as size, color, function) and offer you some preliminary designs.  The wonderful thing about a custom designed piece is that it includes a bit of you in it.  Whether it was for a special occasion, made from some special wood, or simply because you wanted to own the quality that hand-crafted, and custom designed furniture brings, you can have a one-of-a-kind piece.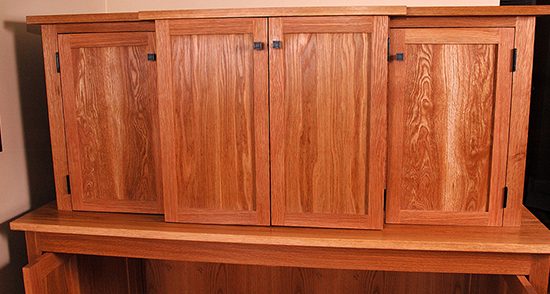 The buying process can take a little time, but the end product is worth it.  At the beginning, you do not need to make any commitments at all, until we have met and I can provide some ideas on the design, and an anticipated price range.  From this point if you want to proceed, a 10% deposit is provided, and we will together firm up the design and cost.
I think this is important in the process, not just because it protects the buyer, but it helps to ensure that we will both be satisfied with the finished product.
How Some Of My Furniture Is Made