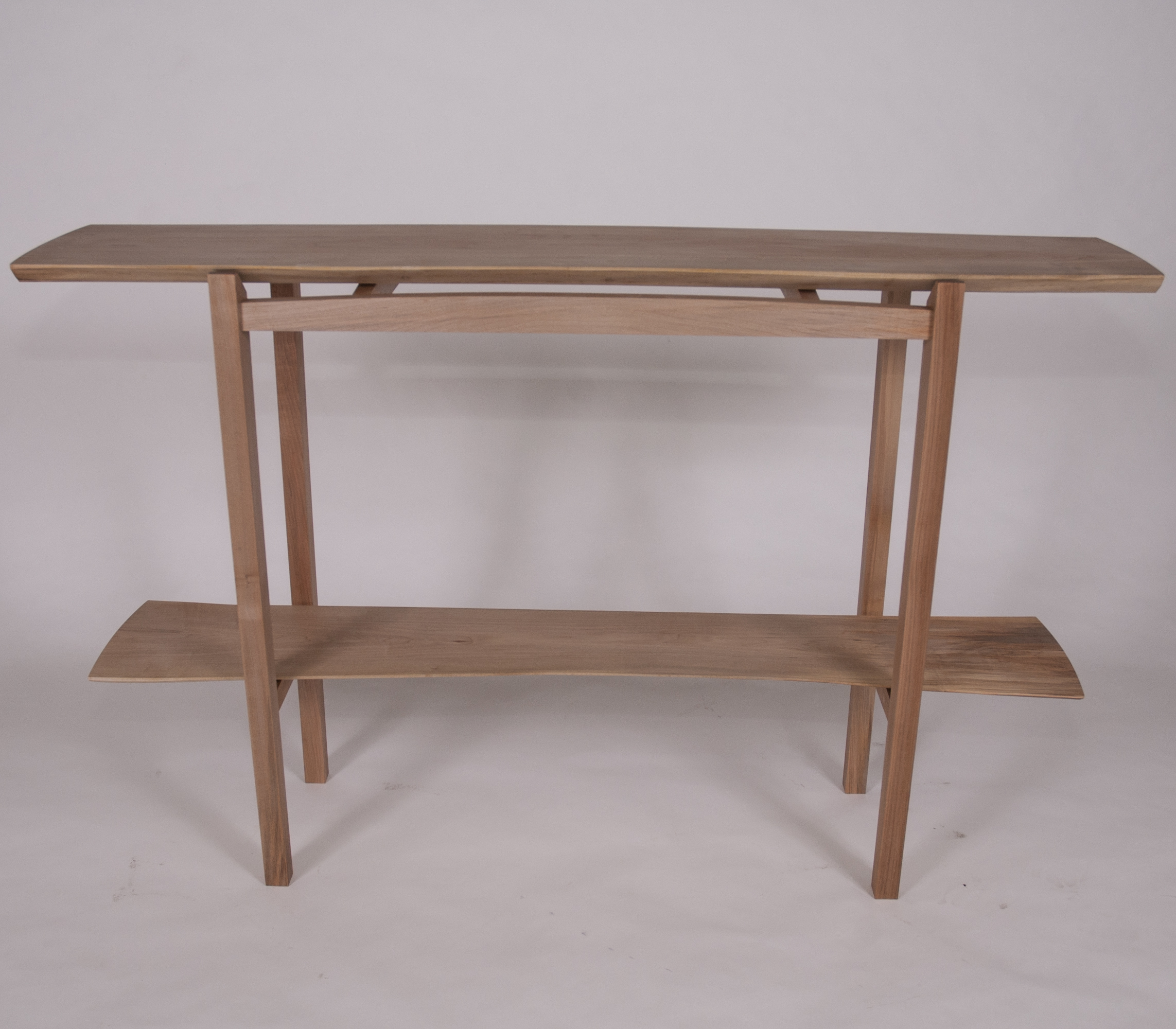 Specifications
Wood Type: Maple
Measurements: 36″h x 14″d x 52″w
Made In: Ottawa, Ontario
Status: Sold
Project Description
This table is the second piece made from wood directly from the client's home site.  It is solid maple, with the two shelves cut from one board  Both shelves appear to 'float' and feature the natural edge of the tree, giving the peice a light and natural feel
The arch on the aprons was designed to match the arch in the grain of the apron.
The finish is a zero VOC finish of hemp oil and wax.
Glen's work is done with such care. Each of our pieces, ``Coming Home`` and our dining table (which can be seen on his site) tells a story. He is a perfectionist which definitely shows in the finished product. Thanks Glen..... your work is amazing!

Anne Paliwal