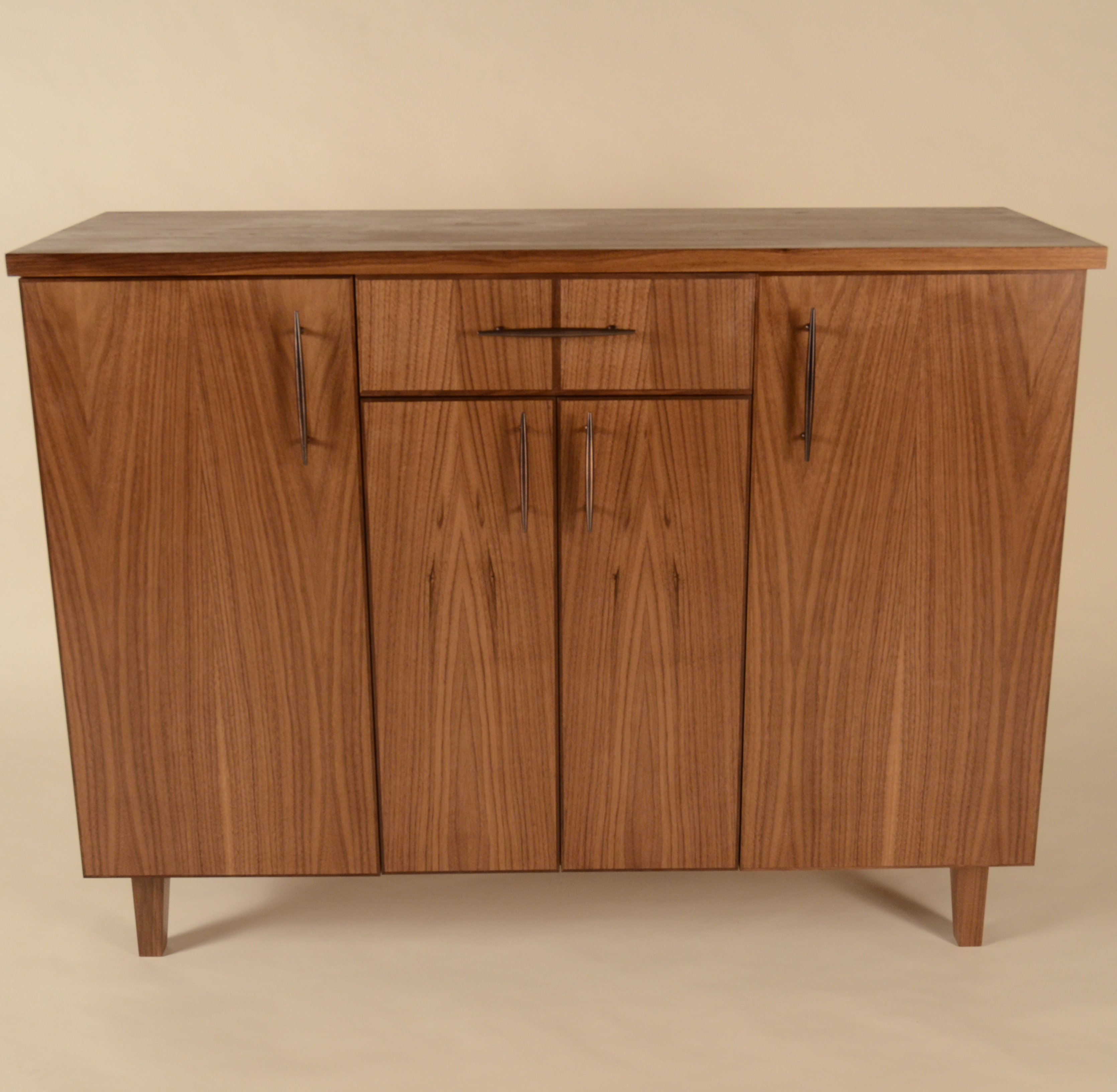 Specifications
Wood Type: Walnut, Walnut Veneer
Measurements: 7′ long overall x 16″d x 37″
Made In: Ottawa, Ontario
Status: Sold
Project Description
This buffet in three parts was the initial design of the clients.  Working from that intial design, together we worked out this final product.  The two end cabinets have textured glass doors and glass shelves.
The centre unit shows off carefully matched veneers, including a drawer-front that is veneered to match the two doors beneath.
The finish is a 6-coat oil and varnish process that includes wet-sanding to provide a soft surface that you can't help but touch.