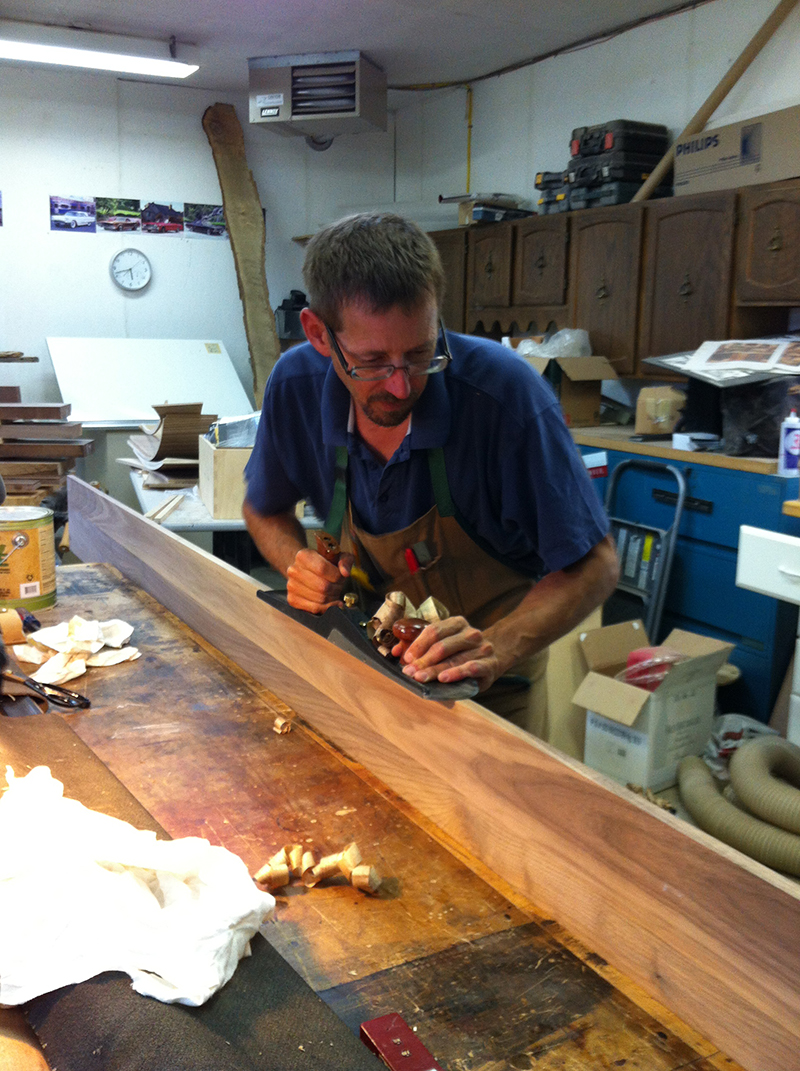 About Glen Briggs Custom Woodworks
November 1, 2015 marks 10 years in business.  It's been a great 10 years, and looking forward to many more.  Thanks to all clients past, present and future!
I have had an interest in furniture in general for some time now, and in working with wood for even longer, although I did not get really serious about making furniture until about 2002. I find it extremely satisfying being able to create something that people can use and appreciate. I work in solid wood and am excited to build any style of furniture requested. Whatever the style, I believe that a custom-made piece of furniture must be well built, and have the ability to become tomorrow's antique.
This website is a collection of some of my work.  Don't worry if you don't see something exactly as you are looking for.  I can custom make the piece you are looking for.
Some of the work shown on this website are of my own design, or designed in conjunction with a customer. Others have been replicated from similar pieces seen and appreciated. I enjoy building furniture, whether from my own design from scratch, from a photograph, or from an already established plan.
If you were thinking about your own custom piece, upload a picture, drawing or description of what you were thinking on the contact page.  I pride myself in the quality of the furniture I craft, and I can help make your idea a reality.
Client Testimonials
Glen's remarkable skill with wood crafting inspired me to showcase his talents at my doorstep. I found the perfect door in a glossy book, switched it up a bit with the addition of stained glass, found a glass maker who could execute my design and told them both 'to make it so'. Glen's custom solid oak door (plus his successful installation of the stained glass) is the showpiece and first impression of my fully-renovated 50-year plus home.


Anne Pickering
Glen's work is done with such care. Each of our pieces, ``Coming Home`` and our dining table (which can be seen on his site) tells a story. He is a perfectionist which definitely shows in the finished product. Thanks Glen..... your work is amazing!

Anne Paliwal
Glen was referred to us as we were looking for a wood-worker who could help us rebuild fixtures and furniture in our heritage house in the wake of a serious fire. Glen was just the person we needed.
He did a first rate job, and (with Donna's help, very important!) the two of them installed each one with great care and attention to detail


Tim Plumptre