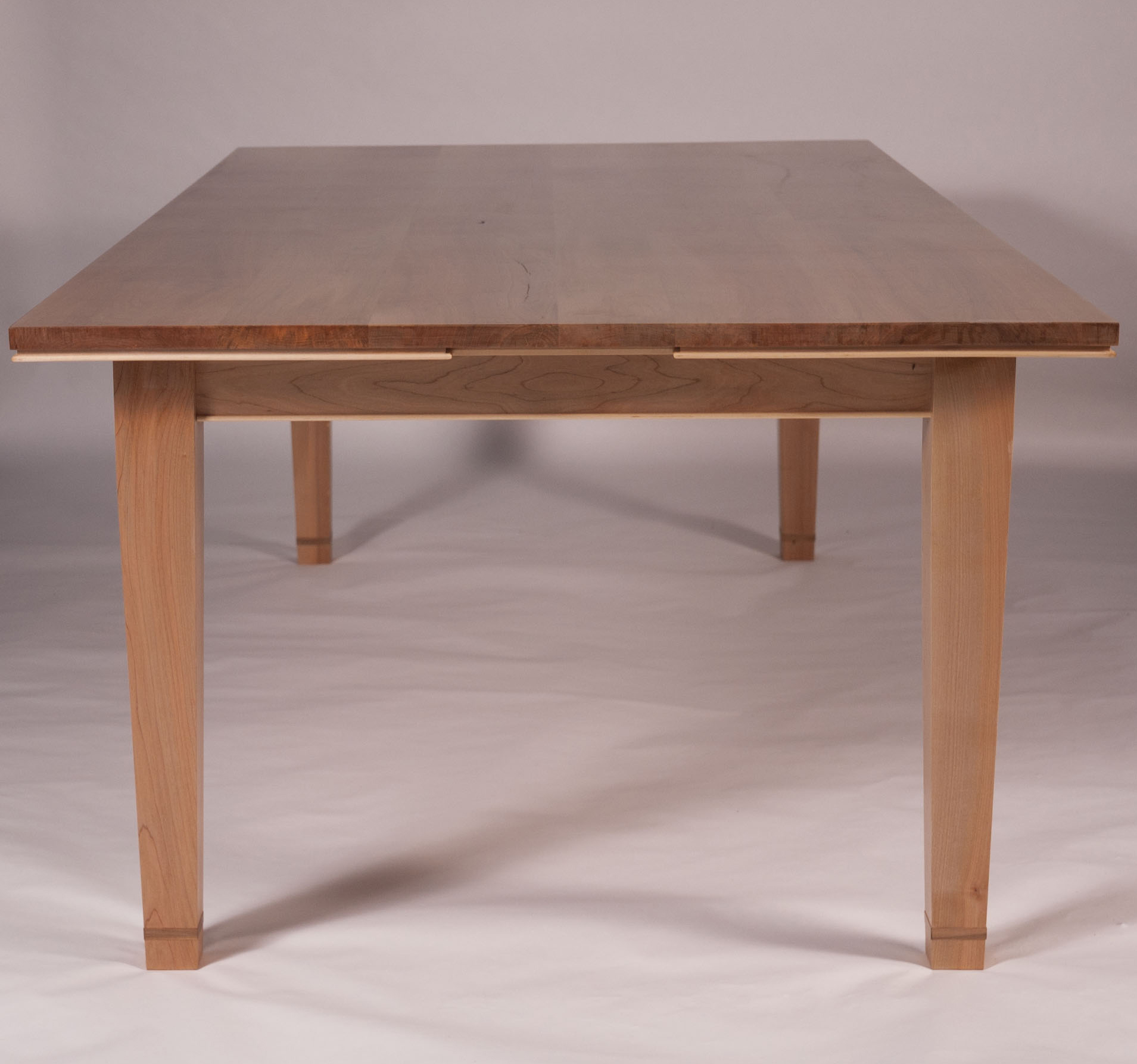 Specifications
Wood Type: Maple
Measurements: 47″ x 47″ x 36″
Made In: Ottawa, Ontario
Status: Sold
Project Description
This table was made entirely from logs taken from the customer's property, cleared for the construction of their house.  Imagine, this table will sit close to where the trees stood, now in its second life as this table.  Dark and light wood taken from these logs forms details in the inlay in the legs, and the moulding under the table's edge.  The epitomy of custom made furniture.
The finish is boiled linseed oil, and polyurethane.
Glen's work is done with such care. Each of our pieces, ``Coming Home`` and our dining table (which can be seen on his site) tells a story. He is a perfectionist which definitely shows in the finished product. Thanks Glen..... your work is amazing!

Anne Paliwal