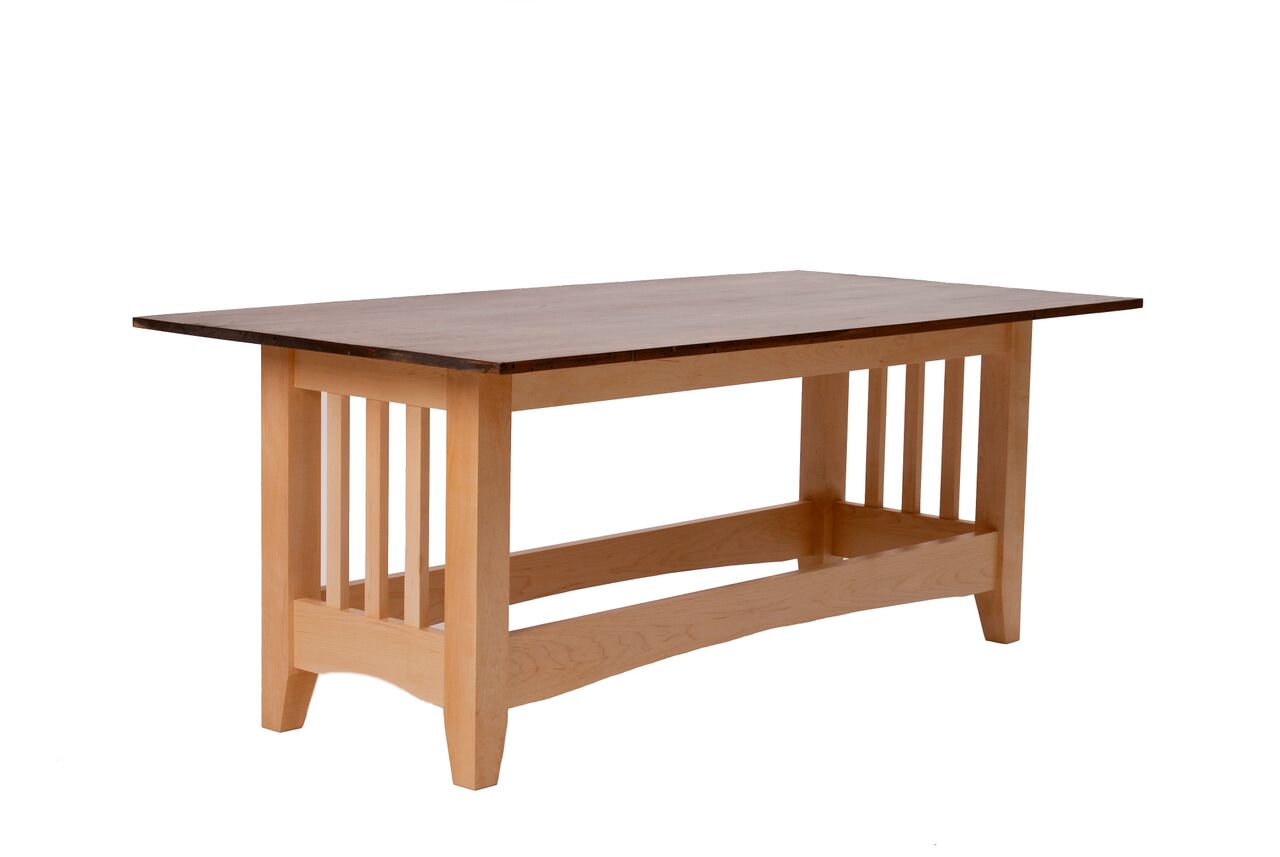 Specifications
Wood Type:
Maple and Wormy Butternut
Measurements:
48"w x 20"d x 16"h
Description
This coffee table was designed with a pair of complementary end tables.  The top is wormy butternut, on a solid maple base.  The joinery on the base is all mortice and tenon. The shape of the grain in the wood established the curves on the aprons.
The complementary end tables can be seen here.